The ultimate dining experience
Váci 1 houses restaurants and bars that offer a wide range of culinary options. Whether you seek traditional or modern tastes, a local or international gourmet experience, you will find one of our three establishments a perfect choice.
St. Andrea Wine & Sky Bar
Unique in its location, excellent in its wine selection. The St. Andrea Wine & Sky Bar is the second restaurant in the Hungarian capital where you can taste the exclusive wines and champagnes of St. Andrea Winery. The bar is literally above the City - on the 6th floor of Váci 1 - with views in all directions of downtown Budapest.
---
Hard Rock Café, Budapest
Authentic flavors from the juicy Legendary Burger to trendy cocktails, unique memorabilia and collectibles. This is Hard Rock Café Budapest, featuring 1,097 square meters of floor space over 4 levels, plus an outdoor dining area open seasonally. The famous Rock Shop is located on the ground floor, and the main restaurant, bar, and performance stage are located on the first floor. The top floor provides additional seating, and stunning views of Vörösmarty Square and Váci Street.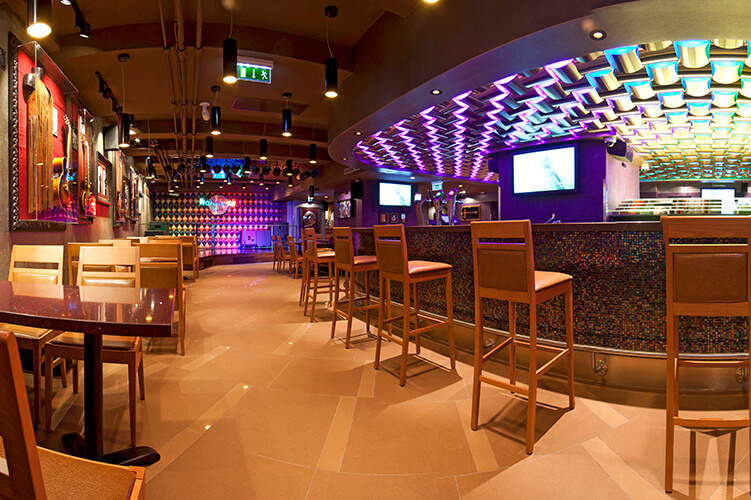 ---
Szamos Gourmet Palace
Szamos Gourmet Palace is a café, pastry shop and chocolate manufactory. It offers a selection of cakes, pastries and desserts that are either Hungarian or Austrian specialties, going back in time to the Austro-Hungarian Monarchy, when coffee culture flourished in Budapest. Bistro-style food, salads and sandwiches are also served and there is a two-course lunch menu, available from noon to 3pm. Chocoholics can observe the secrets of chocolate making, and even sign up for a chocolate making course.